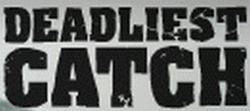 Deadliest Catch @ Discovery.com
Deadliest Catch @ PatriotResource.com
Discovery Channel's Emmy-nominated series
Deadliest Catch
returns Tuesday, April 3, for a third season of daring adventures on the high seas. Viewers once again voyage to the Bering Sea and follow the brave captains and crew of eight crab-fishing vessels as they struggle against the treacherous weather conditions doing one of the deadliest - and most lucrative - jobs in the world.
This season, which is currently being filmed as boats head out to catch opilio crab, viewers experience life above and below the Alaskan waters. Submersible cameras capture unprecedented underwater images of crabs migrating on the bottom of the Bering Sea and entering the crab pots.
In addition, footage shot from a "chase boat" shows just how diminutive these crab boats actually are in the midst of the Bering Sea. For the first time, viewers see the fishing vessels being tossed around by the high winds and rough seas. The unique angle will also offer a new perspective of the fishermen working the rails, setting and hauling the massive 800-pound crab pots as their boats fight the crashing waves.
This season, viewers will get a more in-depth look at the men who put their lives on the line in search of modern-day buried treasure - Alaskan crab.
Returning to
Deadliest Catch
this year are the men of the
Northwestern
, led by Captain Sig Hansen; Captain Phil Harris and his crew of the
Cornelia Marie
, including sons Jake and greenhorn Josh; Captain Johnathan Hillstrand (king crab season) and Captain Andy Hillstrand (opilio crab season) of the
Time Bandit
; and greenhorn Captain Blake Painter (king crab season) of the
Maverick
and his new hand-picked crew, along with Rick Quashnick (opilio crab season) with his wife Donna.
New to
Deadliest Catch
this season are the men of the
Wizard
, led by Captain Keith Colburn; Captain Greg Moncrief of the
Farwest Leader
, who is joined on board by his wife Ragnhild; Captain Allen Oakley of the
Early Dawn
and his crew, including greenhorn Bryan Mezich; and the crew of the
Aleutian Ballad
, with Captain Corky Tilley at the helm and son Matthew and daughter Nicole on deck.
Deadliest Catch @ PatriotResource.com
PatriotResource.com original content and design Copyright © 1999- Scott Cummings, All Rights Reserved.
Privacy Statement
.