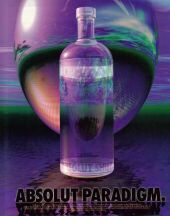 Notice:
Due to a server upgrade, PatriotResource.com's email was acting up July 8-18. As a result, no emails to webmaster@patriotresource.com were received. Please resend any email that might have been sent during that time.
Welcome to a little escape from the more serious matters of life. This site originated in 1999, predating the PatriotResource.com domain and material by more than a year. During the Christmas holiday, it was decided that the domain needed to have a release from the more serious topics of the
American Revolution
(with companion
The Patriot
section) and the World Trade Center and Pentagon Attacks of
September 11, 2001
, so this site was revived. Since it has been dormant for nearly two years, it is gradually being converting from a frames site and the content is being updated.
Check the
News section
for the latest updates.
Fantasy
: Comments and reviews of selected books, movies and a special section on
The Lord of the Rings
.
Science Fiction
: Comments or reviews of selected books, movies, television series and a special section on
Dune
.
Literature
: Selected works of fiction and the Classics.
Movies
: Selected films.
Writings
: Some of the webmaster's own short stories and essays.
Links
: Links for authors, movies, television series and literary and writing interests.
If you're interested in who the proprietor of this little realm is, then take a look at the little
Bio
.
Copyright © 1999-2014; Scott Cummings, All Rights Reserved.
Privacy Statement
.