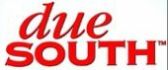 Premise:
Constable Benton Fraser comes to Chicago on the trail of his father's killer. Through a series of events, he remains stationed at the Canadian Consulate and becomes the unofficial partner of a cynical Chicago cop.
From The Patriot Resource:
Offbeat show with mostly solid and often poignant writing along with a good cast. Ray Vecchio and later Stanley Kowalski sometimes are a little too cliché as Chicago cops, but since Fraser is a Canadian cliché, it is only fair. This show was the Canadian show that could. It was not originally picked up from pilot. When CBS aired the pilot as filler, it scored surprising ratings so it was greenlit. It then staved off cancellation twice before CBS finally terminated it. It then returned in sydication with two additional limited seasons.
Characters:
- Constable Benton Fraser is a straight-lace (even for a Canadian) by-the-book Mountie who is a fish out of water in the big city of Chicago
- Ray Vecchio is a cynical Chicago cop who befriends Fraser
- Robert Fraser is Fraser's dead father (ghost)
- Harding Welsh is Vecchio's lieutenant
- Elaine is a police clerk who is a great aid to Fraser and Ray
- Francesca is Ray's younger sister who is attracted to Fraser
- Louis is another detective in Ray's squad
- Huey is Louis' partner
- Margaret Thatcher is the head of the Canadian Consulate who keeps Fraser on a short leash after her arrival
- Constable Turnbull is a green Mountie whose arrival makes Fraser seem like a city slicker comparatively
Cast & Crew List
Name:
Credit:
Paul Haggis

Paul Gross
David Marciano
Callum Keith Rennie
Gordon Pinsent
Beau Starr
Catherine Bruhier
Ramona Milano
Tony Craig
Daniel Kash
Camilla Scott
Dean McDermott
... Creator

... Constable Benton Fraser
... Ray Vecchio
... Stanley Kowalski (Ray #2)
... Robert Fraser
... Harding Welsh
... Elaine
... Francesca Vecchio
... Louis
... Huey
... Margaret Thatcher
... Constable Renfield Turnbull
Due South IMDB Listing (Seasons 1/2)
Due South IMDB Listing (Seasons 3/4)