Episode 301 Spoilers: Chuck vs. the Pink Slip; 1/10/2010
1/10/10:
With his new Intersect abilities, Chuck now wants to be a real spy but nobody said that was going to be easy - as the upgrade Intersect, Chuck trains to become a full-fledged spy but hits rock bottom when he flunks out of spy school and loses Sarah in the process. Meanwhile, Morgan comes home from Benihana school to help Chuck get over Sarah.
From NBC
1/10/10:
Selected Promo Pics from the episode: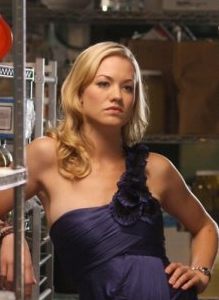 Sarah hanging out in a storeroom waiting for something/someone.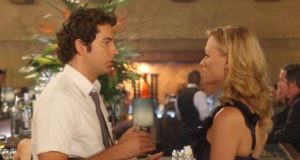 So much for Chuck quitting the Buy More.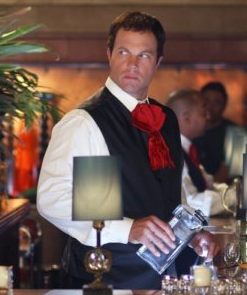 Casey undercover as yet another bartender.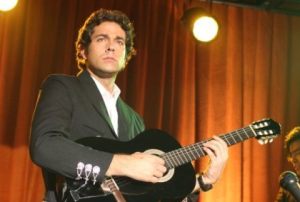 Chuck's in the band.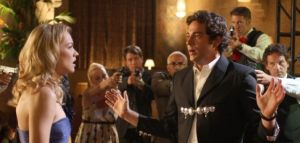 Chuck's plan seems to have backfired (all those guns) and Sarah doesn't look happy.